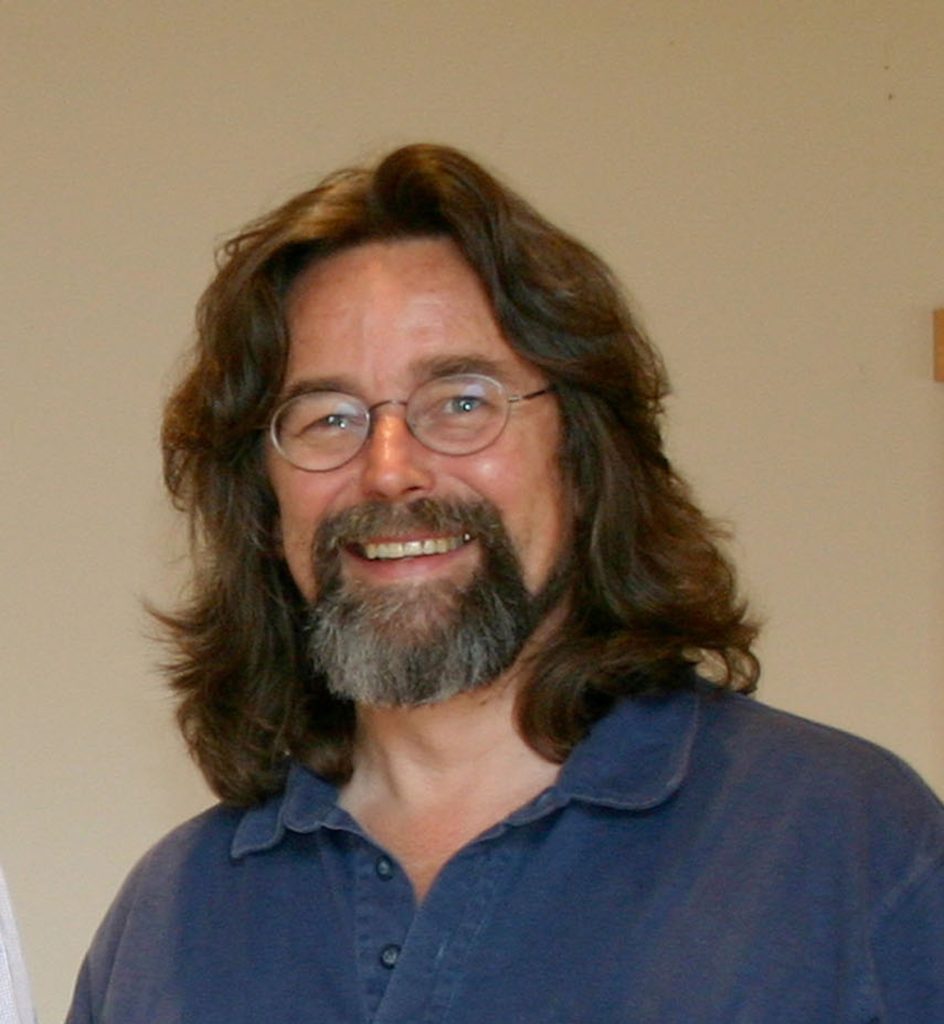 David Charlesworth, one of the most influential woodworking writers and teachers of the last century, died on May 22, 2022, after a long illness.
Though he was a professional furniture maker by trade, David was known worldwide for his three books and multiple long-form videos, which explored the details of furniture and sharpening technique in exquisite detail.
He is perhaps most known for his "Ruler Trick," a simple sharpening hack that greatly shortens the time required to set up and polish a handplane's blade for use.
No matter what technique David studied, he brought a methodical and open-minded approach to the task, as opposed to an historical approach. As a result, his research nearly always resulted in discovering new and better ways to perform old tasks.
David studied furniture making with Edward Baly, the founding member of the Devon Guild of Craftsmen. In 1973, he began working as a professional craftsman, and later he turned his attention to writing and teaching. He was a frequent contributor to Furniture & Cabinet Making magazine in the UK, and many of his best articles were compiled into his first book, "David Charlesworth's Furniture-Making Techniques" (1999, Guild of Master Craftsman).
During his long career, which focused on the fine details of sharpening and hand-tool use, David developed the "ruler trick," which was first widely broadcast in his 2004 DVD with Lie-Nielsen Toolworks, "Hand Tool Techniques Part 1: Plane Sharpening."
Today the ruler trick is used by millions of woodworkers, and is still debated by some (personal note: It works fantastically). For many woodworkers, this small trick was an entree into David's other work, including his instructions for shooting planes, secret mitred dovetails, drawer making and knuckle joint. David's influence on the craft of woodworking cannot be overstated. So many woodworkers and woodworking instructors have been influenced by his books, videos and methods. In fact, his influence is so widespread that many don't even realize they are using modern techniques he developed for jointing board's edges and faces, for example.
David mostly taught in the UK and Europe, but occasionally travelled to the U.S. to teach classes and make videos with Lie-Nielsen Toolworks.
That all ended in 2016, when David was hospitalized for respiratory problems while teaching a class in Germany. He then stuck close to his workshop in Devon with his wife, Pat. Though he would occasionally venture out to some of the UK woodworking shows.
Unfortunately, David's books are now out of print, with little or no possibility of any reprints. All his DVDs are available as a download, physical DVDs are no longer being manufactured. David's DVDs are his legacy, and he would want them to be available for perpetuity.