Tearout & Turning

I am always rather jealous of woodturners as they are able to get the most wonderful finish on the most difficult of timbers.
Just look at the tearout which my usual bench plane caused on this piece of Pink Ivory wood.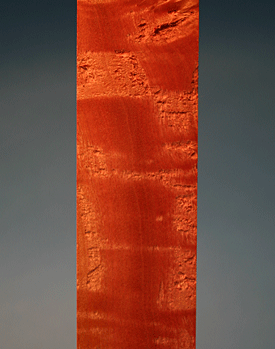 It is a turning stick bought from Yandles at Martock in Somerset. One of my sources says that it is one of the rarest commercial timbers in the world, extremely dense, with a specific gravity of 1.04. This piece also had a distinct ripple. My friend Bob Seymour, who has taken all the photos for my articles, turned the majority of this handle while I finished the precision taper on my Myford.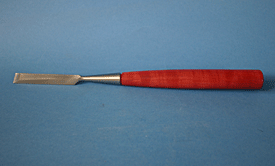 This long paring shape is my favorite and was the proto type for the Lie-Nielsen model. The joy of these chisels is that you can make any handle shape you like.
Best wishes,
David