SKELTON DOVETAIL SAW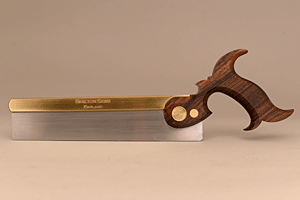 This entry is long overdue.
My students have had the opportunity to try this extraordinary saw for much of this year.
The craftsmanship is superb and the cutting action, exceeds every other saw in the workshop.
I wondered why and examined the tooth filing. This is perfect while some of my other saws looked decidedly rough.
It is splendid that we have tools of this quality being made in this country today.