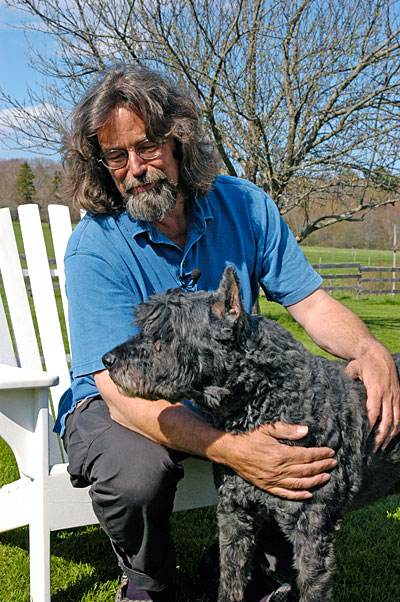 David Charlesworth is an Author and Maker who has specialized in teaching since 1977.
He now runs short courses at Harton Manor Workshop teaching furniture making skills to a high level. A small group of no more than four students ensures plenty of individual attention.
David has been a professional cabinet maker since 1973. He is a member of the Devon Guild of Craftsmen and has served on their selection committee. David's work is included in the British Crafts Council slide library. He wrote regularly for Furniture and Cabinetmaking magazine from issue 1, and his first book of articles was published in 1999. Two more followed.
David met Thomas Lie-Neilsen at an Axminster Show and their shared interest in plane use led to the first L-N DVD. 'Hand Tool Techniques – Plane Sharpening' was made in Maine and released in 2004. Subsequently seven more technique DVDs have been made; the last two in Hartland.
David trained with Ted Baly who was one of the founder members of the Devon Guild of Craftsmen. His work exhibits many style influences and there is a constant search for elegant and simple design solutions.
He is renowned for his attention to detail and fine craftsmanship.