New Mortice & Tenon DVD

These joints appear to be quite straightforward, they are frequently tackled by beginners, but are difficult to do really well. I use a router plane to adjust tenon cheeks as this maintains the surfaces parallel to the face side of the component. Chisel and shoulder plane can wander off line as there is no datum to guide them.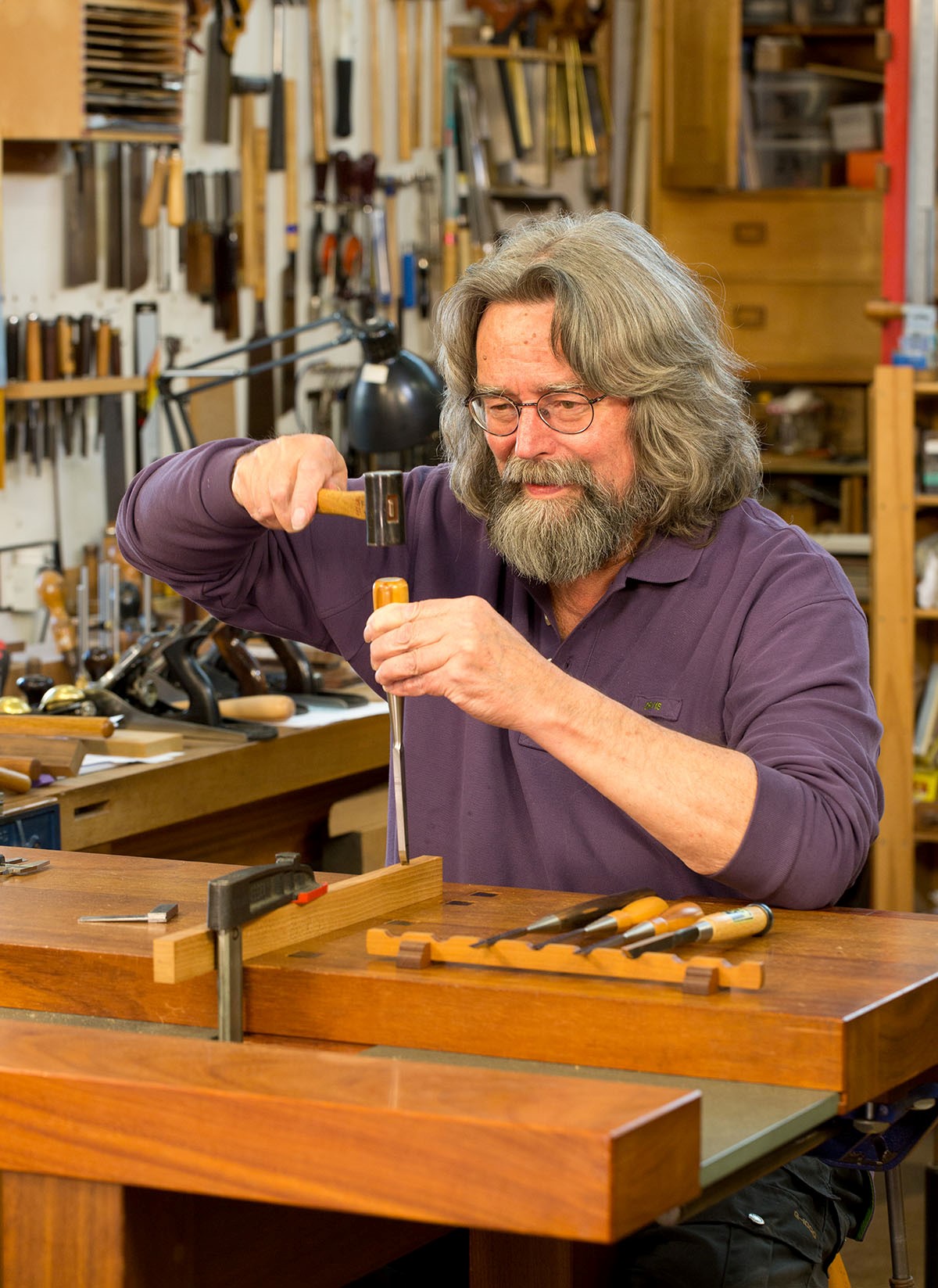 This photo of a mortice being cut with hand tools is likely to be the front cover of the DVD. It should be on sale some time in November.
Chapters include:
Hand cutting of the mortices and a look at the hollow chisel morticer.
Stub mortice & tenon, with and without haunch.
Draw bore tenons and decorative through wedged tenons.
Advice on M&T for tables, and mitred shoulders for a Chinese look.
David shows methods which will greatly assist accurate results.