Hand Planing In Popular Woodworking

I am very pleased to see my hand planing article featured on the front cover of the October issue of Popular Woodworking.
It seems to have created some splendid discussion on the Woodnet Forum, demonstrating the many varied approaches which people choose to apply to their woodworking.
Woodnet Forum
Best wishes,
David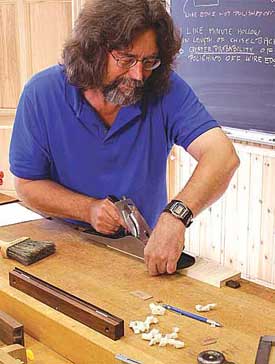 Photo taken at the Marc Adams School courtesy of Marc Adams.