Extra thick blades for Stanley planes

It is a pleasure to be writing for Furniture & Cabinetmaking magazine again.
My first article deals with plane tuning and the fitting of extra thick blades. You will see from the photo, that the Stanley no 5 has been fitted with a blade which is as thick as the ones in the L-N no 5 1/2 and the Clifton no 5.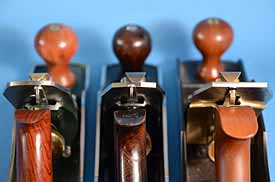 The IBC / Cosman blade and chipbreaker sets make this possible. The secret is the tabs fitted to the chipbreaker which you can see in this next photo: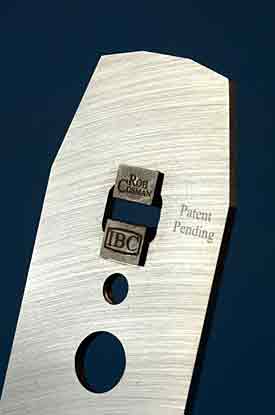 The machining and accuracy of the IBC blades and chipbreakes is superb, massively reducing the time spent on preparation. If you like rescuing and improving old planes these blades are ideal.
They are available from Mike Hancock at Classic Handtools. Classic Hand Tools Limited Online Catalogue